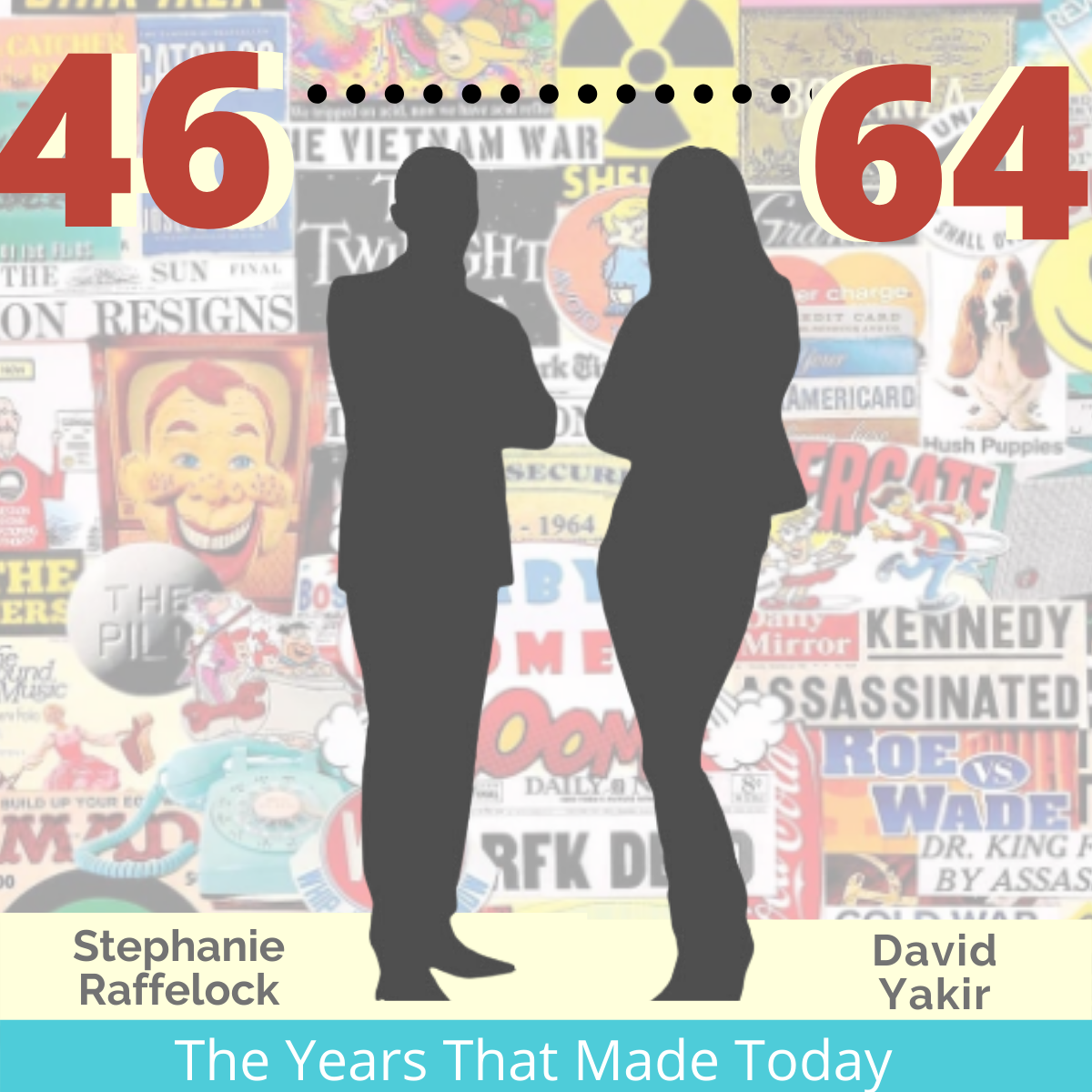 In 1946 as the generation called the "greatest. began to settle down after the war, they began to produce the next generation, that which we call baby boomers. Both these generations lived/live a rich and full life, one that has been reinvented many times over.  Against a backdrop of social and political events, our lives are informed and transformed.Each week we'll present the questions that shed light on how we've evolved or gotten stuck -- personally and as a society. This is our collective American story. It's a powerful one as well as a hopeful one.  Welcome to 46-64, the years that made today.
YOU CANT GO BACK AND CHANGE THE BEGINNING, BUT YOU CAN START WHERE YOU ARE AND CHANGE THE ENDING.
The Yak About Today broadcasts deliver on air and online conversations, interviews and stories engaging the Baby Boomer Generation and beyond with discussions, tips and information. "Hosted by an authentic conversationalist, intuitive listener and a boomer himself, David Yakir brings a genuine, down to earth and disarming personality that talks with his audience and his guests without talking at them. David shares Engagement, Education, Enjoyment & Empowerment on air and online for the BabyBoomer Generation delivered with humor, wit and thought." YOU CAN FIND " YAK ABOUT TODAY" ON THE I HEART RADIO STATIONS - WAXE 107.9, WZTA 1370 AM AND REAL RADIO 101.7 IN FLORIDA AND OF COURSE ON ALL MAJOR PODCASTING SYSTEMS.
iTunes url link: [‎Yak About Today on Apple Podcasts](https://podcasts.apple.com/us/podcast/yak-about-today/id1455658445)  https://podcasts.apple.com/us/podcast/yak-about-today/id1455658445 
Facebook.com/yakabouttoday Facebook.com/dyakir
Facebook.com/thepodgeist
Twitter.com/dyakir
Twitter.com/yakabouttoday
Twitter.com/thepodgeist
Yakabouttoday.com
#fitness /#technology /#finance /#entrepreneurship /#baby-boomers /#therapy /#nutrition /#thepodgeistnetwork Write to yakabouttoday@gmail.com