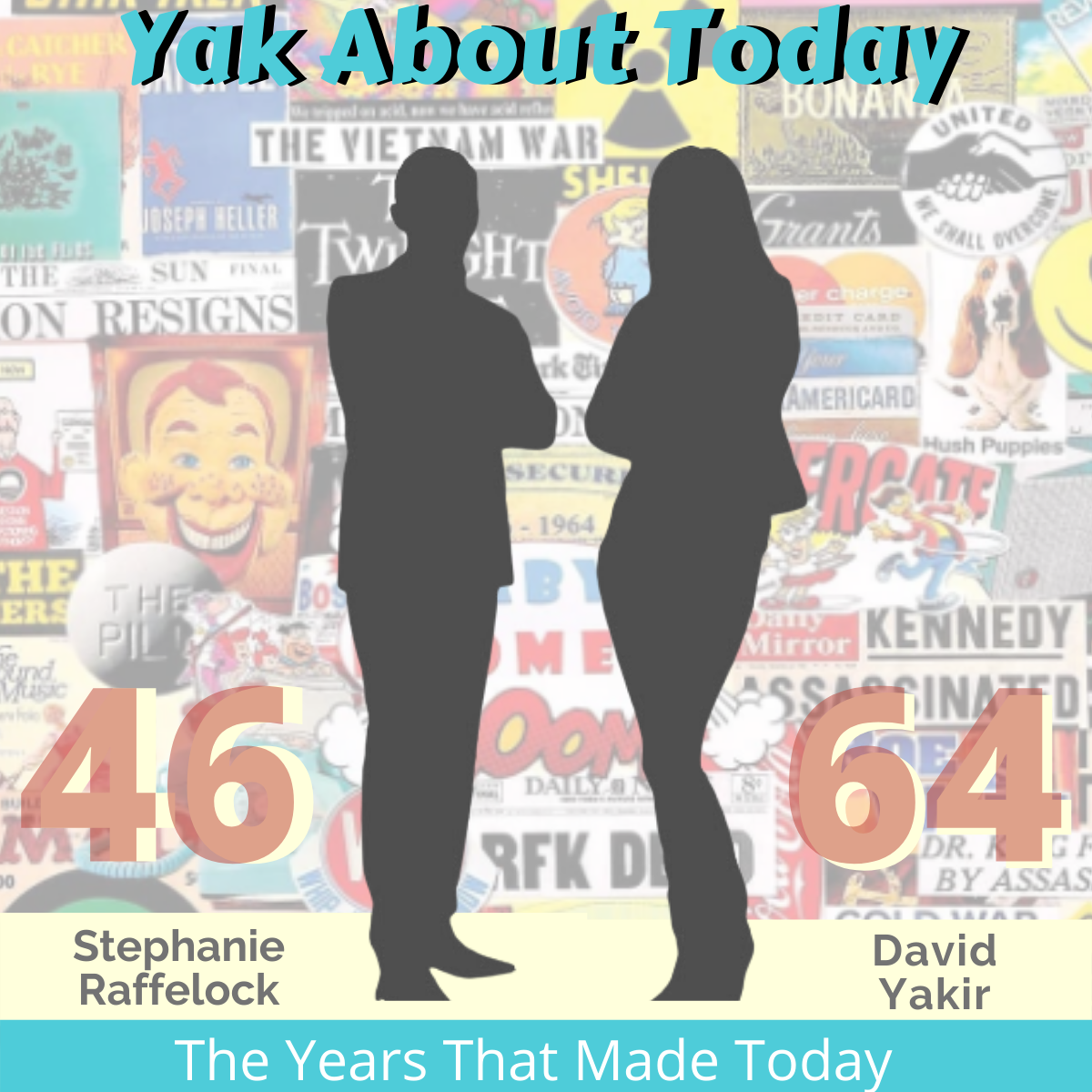 Today in Currents
With all the performance spaces, theaters and art galleries closed in New York and much of the rest of the country, I felt so sad when I pick up the New York Times and there is so little about the arts. Few reviews about the theatre, dance, philharmonic and most art. Thank goodness for the book reviews.
The year is 1995, the decade
The OJ trial of the century led the news. David and Stephanie share their experiences.
It was the decade of Tech wealth
Steph takes a look back how we celebrated special events as children and how young people today are experiencing their special events in times of the pandemic. 
We ask the question "Will they have the same type of memories that we have.  
---------------------------
The Yak About Today broadcasts deliver on-air and online conversations, interviews and stories engaging the Baby Boomer Generation and beyond with discussions, tips and information. "Hosted by authentic conversationalists, intuitive listener and boomers themselves, David Yakir and Stephanie Raffelock bring a genuine, down to earth and disarming personality that talks with their audience and not at them. David and Stephanie share Engagement, Education, Enjoyment & Empowerment on-air and online for the BabyBoomer Generation delivered with humor, wit and thought."
YOU CAN FIND " YAK ABOUT TODAY" ON THE I HEART RADIO STATIONS - WCZRREAL RADIO 101.7 IN FLORIDA AND OF COURSE ON ALL MAJOR PODCASTING SYSTEMS.
Facebook.com/yakabouttoday
Twitter.com/yakabouttoday 
Write to yakabouttoday@gmail.com
#boomers
#year
#genx
#okboomers
#generation
#genxers
#taipei
#chinesetaipei
#verobeach
#treasurecoast
#WCZR
#David_Yakir
#Stephanie_Raffelock
#Fitness
#current_events
#1946_1964
#babyboomers
#millennials
#aging
#wwii
#war
#world
#people
#retirement