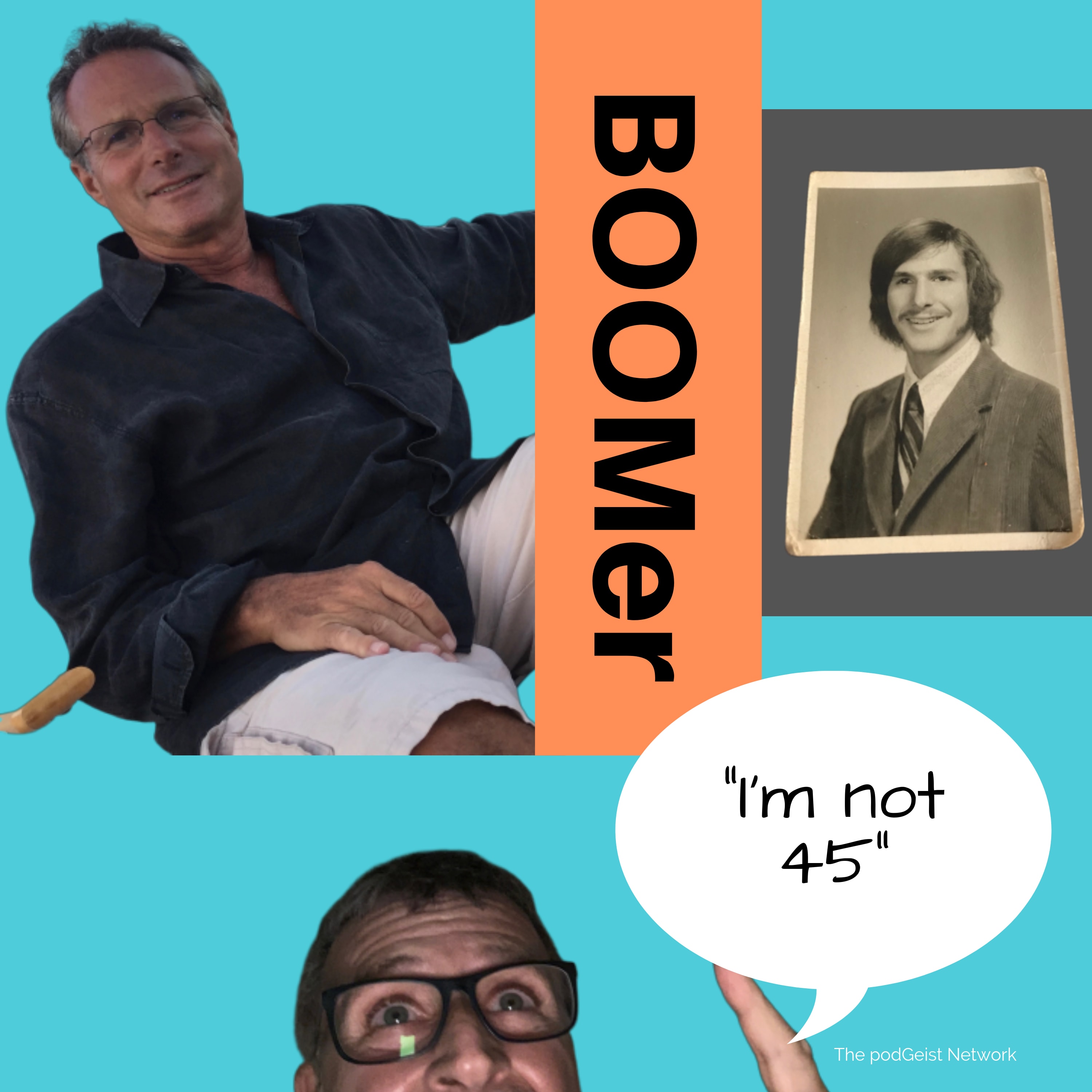 Thanks for listening. So I've been thinking about an on-line conversation I was having with my friend and former colleague Jeffrey Ginsberg. It was one of those reflective conversations where we spoke about our heyday in the advertising business - where we held a place at the top of an industry. We congratulated one another on our brilliance and our success - and then the conversation paused - we looked at one another - our faces were not the faces of the 45-year-olds who ruled. And then we became circumspect.
Jeff and I shared a lot of experiences in our industry. And although we came up through the ranks differently, there was a kinship there.
You see, Jeff worked his way up from the bottom, beginning as a messenger for an advertising agency and then steadily moving up the ranks to improbably reach the corner office. He made his reputation on his stewardship of likes of Samsung Motorola, Brother International, and AT&T just to name a few. He would eventually launch his own agency called Badalato-Ginsberg, and then life happened.
So that's what we'll yak about today
----------------------------------------
# SOCIAL MEDIA STUFF
#yakabouttoday/SOCIAL
Social Media Attachment for all publications
"YOU CAN'T GO BACK AND CHANGE THE BEGINNING BUT YOU CAN START WHERE YOU ARE AND CHANGE THE ENDING.
The Yak About Today broadcasts deliver on air and online conversations, interviews and stories engaging the Baby Boomer Generation and beyond with discussions, tips and information. YOU CAN FIND US ON THE STATIONS WAXE 107.9, WZTA 1370 AM AND REAL RADIO 101.7 IN FLORIDA AND OF COURSE ON ALL MAJOR PODCASTING SYSTEMS.
YOU CAN ALSO GET US AT YAKABOUTTODAY.COM AND FACEBOOK AND TWITTER AND ALL SOCIAL PLATFORMS, JUST LOOK FOR YAK ABOUT TODAY. OR WRITE ME AT YAKABOUTTODAY@GMAIL.COM
Hosted by an authentic conversationalist, intuitive listener and a boomer himself, David Yakir brings a genuine, down to earth and disarming personality that talks with his audience and his guests without talking at them.
David shares Engagement, Education, Enjoyment & Empowerment on-air and online for the BabyBoomer Generation delivered with humor, wit and thought.
Yak About Today is your GPS guide for technology, fitness, , finance entrepreneurship, entrepreneurship & all things that mean anything to you. For more information, visit:
[http://yakirgroup.com/](http://yakirgroup.com/)
[http://facebook.com/yakabouttoday/](http://facebook.com/yakabouttoday/)
[http://twitter.com/yakabouttoday/](http://twitter.com/yakabouttoday/)