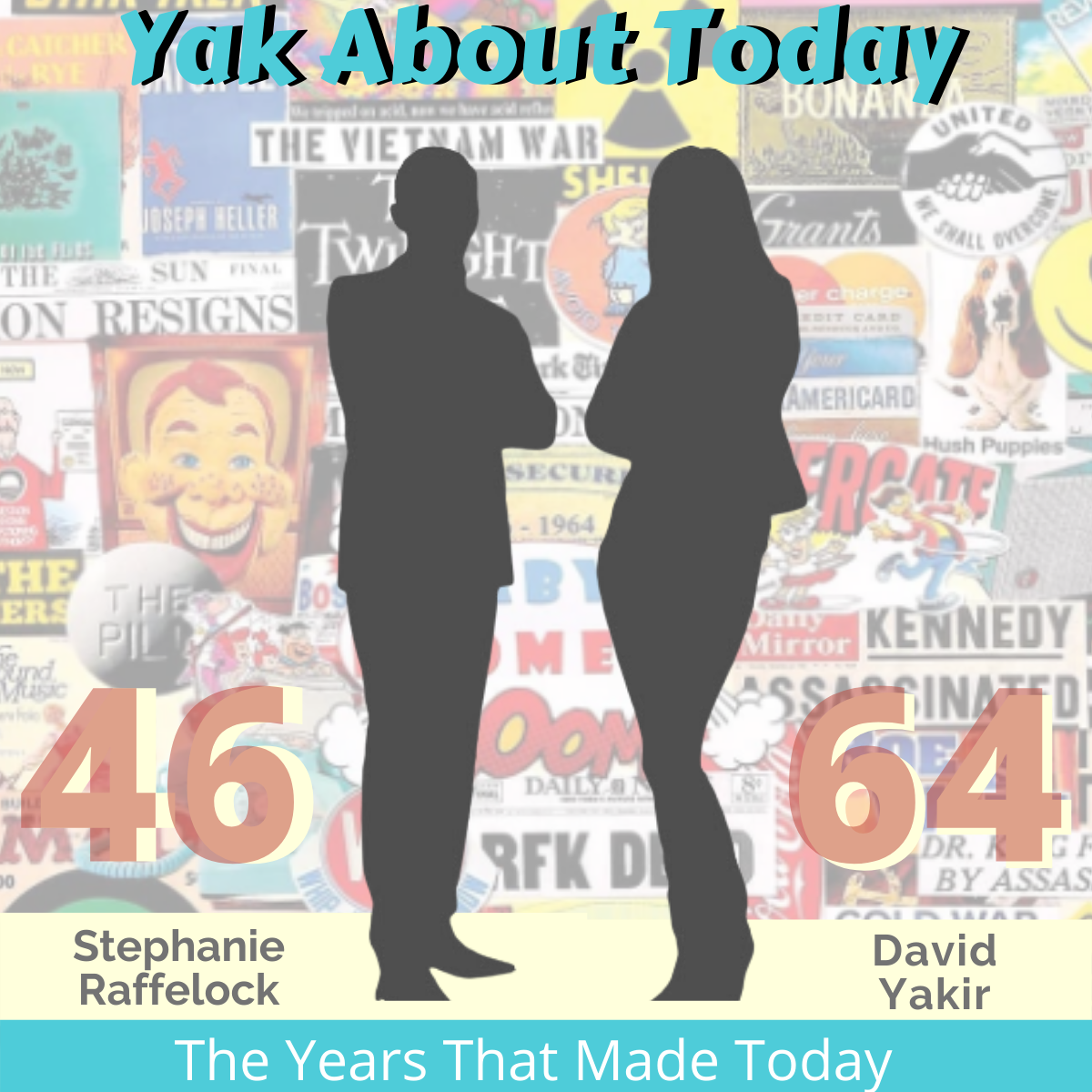 In a world that is suffering its first major pandemic in over 100 years, why are some people not taking it seriously and taking the precautions that could save thousands of lives.
David and Stephanie take a stab at the year 1963. Check it out.
Stephanie lost her dog, What loss can teach us.
The Yak About Today broadcasts deliver on-air and online conversations, interviews and stories engaging the Baby Boomer Generation and beyond with discussions, tips and information. "Hosted by authentic conversationalists, intuitive listener and boomers themselves, David Yakir and Stephanie Raffelock bring a genuine, down to earth and disarming personality that talks with their audience and not at them. David and Stephanie share Engagement, Education, Enjoyment & Empowerment on-air and online for the BabyBoomer Generation delivered with humor, wit and thought."
YOU CAN FIND " YAK ABOUT TODAY" ON THE I HEART RADIO STATIONS - WAXE 107.9, WZTA 1370 AM AND REAL RADIO 101.7 IN FLORIDA AND OF COURSE ON ALL MAJOR PODCASTING SYSTEMS.
Facebook.com/yakabouttoday
Twitter.com/yakabouttoday 
#current_events, #The_years1946-1964, #David_Yakir, #Stephanie_Raffelock,#fitness,#technology,#finance,#entrepreneurship #baby-boomers,#therapy,#nutrition,#thepodgeistnetwork, #politics,
Write to yakabouttoday@gmail.com