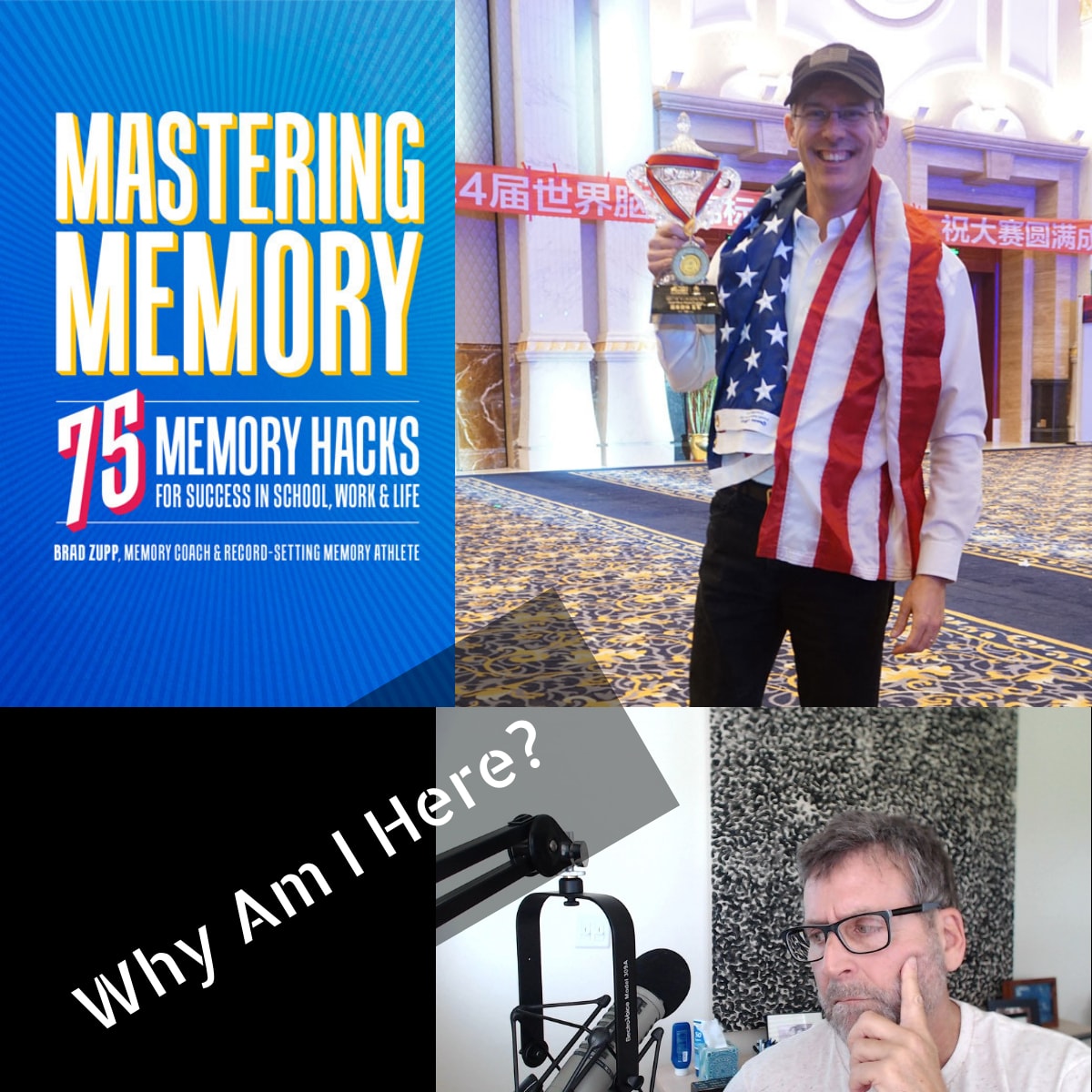 Unforgettable hacks to sharpen your memory
What if you could remember every important chapter of a book for your next test? Or easily recall the due dates of all your important assignments? Or remember to pick up the milk on your way home? Mastering Memory gives you 75 easy and effective memory hacks for success at school, work, and life at large.
Memory athlete and coach, Brad Zupp arms you with powerful techniques to boost brain power in practical situations where and when it matters most. With simple and straightforward instructions and steps, this book proves that you don't need to be a super hero to have a super powerful memory.
Inside Mastering Memory, you'll find:
75 memory techniques―Build memory skills with the most comprehensive collection of effective and easy-to-follow exercises.
Practical applications―Choose the memory hack most useful to you for improving your performance at school, work, and in your day-to-day life.
Clear benefits―Know the benefits of every technique you master with clearly marked end goals like "Remember if you unplugged..."
No one is born with a perfect memory―but everyone can learn the techniques for memory mastery. You won't forget this book.
-----------------------
The Yak About Today broadcasts deliver on air and online conversations, interviews and stories engaging the Baby Boomer Generation and beyond with discussions, tips and information. YOU CAN FIND US ON THE STATIONS WAXE 107.9, WZTA 1370 AM AND REAL RADIO 101.7 IN FLORIDA AND OF COURSE ON ALL MAJOR PODCASTING SYSTEMS.
YOU CAN ALSO GET US AT YAKABOUTTODAY.COM AND FACEBOOK AND TWITTER AND ALL SOCIAL PLATFORMS, JUST LOOK FOR YAK ABOUT TODAY. OR WRITE ME AT YAKABOUTTODAY@GMAIL.COM
Hosted by an authentic conversationalist, intuitive listener and a boomer himself, David Yakir brings a genuine, down to earth and disarming personality that talks with his audience and his guests with out talking at them.
David shares Engagement, Education, Enjoyment & Empowerment on air and online for the BabyBoomer Generation delivered with humor, wit and thought.
Yak About Today is your GPS guide for technology, fitness, , finance entrepreneurship, entrepreneurship & all things that mean anything to you. For more information, visit:
[http://yakirgroup.com/](http://yakirgroup.com/)
[http://facebook.com/yakabouttoday/](http://facebook.com/yakabouttoday/)
[http://twitter.com/yakabouttoday/](http://twitter.com/yakabouttoday/)
[http://spanishriverconcerts.com](http://spanishriverconcerts.com)