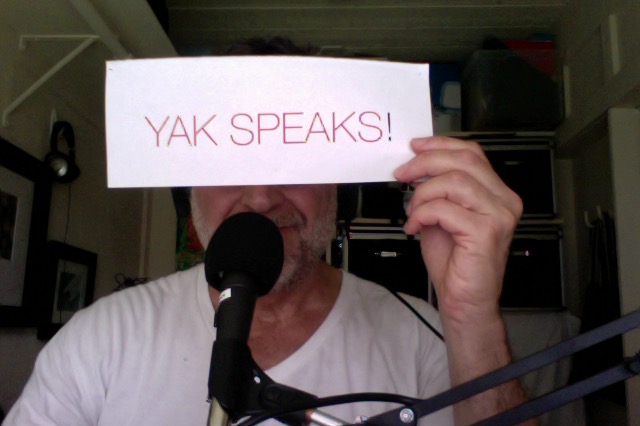 The everyman pornography story and a Wall Street Journal that pissed me off
I needed to show my appreciation to local radio. Long before I began podcasting, I started my first broadcast "Yak About Tech" for local radio station WAXE 107.9, WZTA 1370. It grew to be a fan favorite amongst the 55+ segment of the population. Just a shout out.
Ok, So I told my porn start up story. Turns out not to be much dfferent than many other guys.
And the Wall Street Journal on the more senior of us keeping their jobs. WTF
-------------------------------------------
Social Media Attachment for all publications
"YOU CANT GO BACK AND CHANGE THE BEGINNING BUT YOU CAN START WHERE YOU ARE AND CHANGE THE ENDING.
The Yak About Today broadcasts deliver on air and online conversations, interviews and stories engaging the Baby Boomer Generation and beyond with discussions, tips and information.
Hosted by an authentic conversationalist, intuitive listener and a boomer himself, David Yakir brings a genuine, down to earth and disarming personality that talks with his audience and his guests with out talking at them. David shares #Engagement, #Education, #Enjoyment & #Empowerment on air and online for the #BabyBoomer Generation delivered with #humor, #wit and #thought.
Boomers Yak About is your GPS guide for technology to fitness, automotive to entrepreneurship & all things that mean anything to you. For more information, visit:
http://yakirgroup.com/
http://facebook.com/yakabouttech/
http://twitter.com/yakabouttech/
#baby-boomer #health #yakabouttoday #davidyakir #iheartradio #seniors #davidyakirgroup #marketing #Baby-boomersponsers #newvisioneyecenter #spreaker #ivook #itunes #blubrry #boomers #vero Beach,